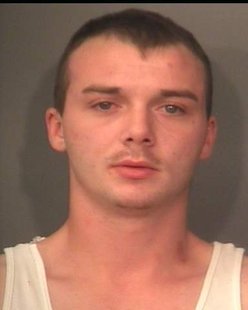 An update on a story from earlier in the week where a Greene County man is accused of beating a local woman so badly she lost consciousness multiple times and had to be treated for a brain injury.
22 year old Cody Julian is still in the Vigo County Jail after being arrested in his grandmother's house where he was hiding from police.
The victim has now been released from Methodist hospital.
Julian's bond is set at $60,000 with no 10 percent allowed.