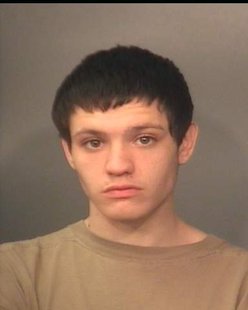 Terre Haute Police were investigating a series of burglaries at a home in the 1300 block of Grand Avenue and in the process they made an arrest in connection with a three-year-old arson case.
When officers went into a bedroom in the house, 22-year-old Ariel Childeress dove out a window into the waiting arms of officers outside.
In Childeress's room, police say that they found items from five separate burglaries.
Childeress told police he didn't do it.
Meanwhile , Childeress and another man had been listed as suspects in a 2009 arson that destroyed a vacant home on the 1900 block of North 9 th Street.
Childeress faces a lot of charges and is now being held in the Vigo County Jail on a $15,000 cash bond.