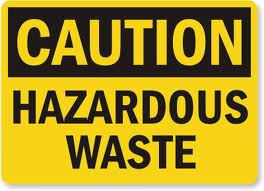 A huge bill to clean up a hazardous waste site in Terre Haute.
The site at 13th and Hulman used to be the location of Terre Haute Coke and Carbon.
The plant was in operation until 1988.
It's been closed since then and all of the old buildings and other signs that there was a business there are long gone above ground.
Below ground there is lead, arsenic and benzene and that means that the top 10 feet of the 20 acres of land needs to be removed and that's now estimated to cost $7 million and will take around nine months to complete.
That's more than double what was originally estimated.
Once everything is cleaned up the city-owned property could then become a commercial development.