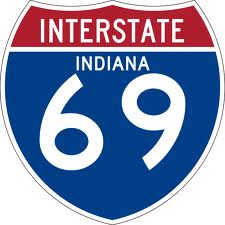 The Indiana State Court of Appeals has rejected a claim by a Greene County couple that the state illegally acquired their land to clear the path for the Interstate 69 extension between Indianapolis and Evansville.
William and Janice Boyd had sued the state, saying it hadn't complied with federal environmental regulations.
The court ruled that the dispute was beyond the scope of its jurisdiction.
The court said it could only get involved if there was evidence of bad faith or fraud on the part of the state but that this case was about the legality of the road project.