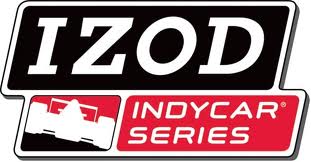 The Sports Business Journal is reporting that a group led by Tony George has submitted an offer to Hulman & Co. to buy the IndyCar open-wheel race circuit.
The Indiana Business Journal says that George's investor group includes several team owners who compete in the series, including motorsports heavyweights Chip Ganassi, Roger Penske, Kevin Kalkhoven and Michael Andretti.
Owners of Hulman & Co. and the Indianapolis Motor Speedway, which controls the IndyCar Series, refused to confirm or deny that an offer was received and repeated that they have no interest in selling the series.
Reportedly George's offer is a seven-figure cash proposal to take over management and assume future losses for the series.
The IndyCar Series has lost money every year since it was founded in 1996 by George.
It is estimated that the series lost $7 million for the 2012 season.
George resigned from the board under pressure in 2009 after butting heads with his three sisters and mother, who led the board that oversaw the race series and Speedway.
In 2011, George came back on the board overseeing the series and Speedway.
The series recently completed a season plagued by declining television ratings and dwindling live attendance.