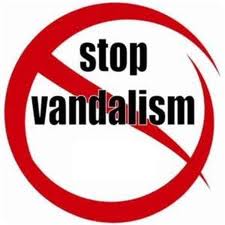 Thousands of dollars in damage to Forest Park, Wheeler Park and Craig Park in Brazil.
There has been damage to windows, playground equipment and picnic tables.
Park workers also found graffiti in restroom areas.
They say someone even ripped plumbing right from the bathroom walls.
Park officials estimate the damage costs over $2,000.
The Brazil Parks and Recreation Board is working with the Brazil Police Department to step up patrols and the board is also installing more security cameras in the parks.
Those cost a little more than $160 each.
The park board and employees are asking for the public's help.
If you know anything contact police.