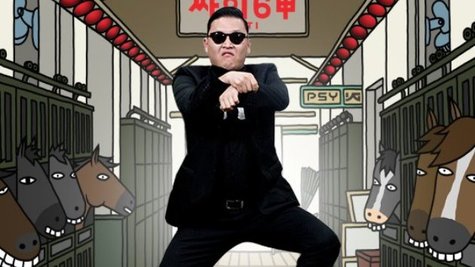 It's common for big stars to earn big bucks for one-off performances at Las Vegas clubs. What's less common is a rapper from South Korea who was unknown six months ago cashing a huge paycheck for that gig.
The New York Post reports that Psy , the guy who brought us "Gangnam Style," is earning 60 thousand dollars per night to perform his song and do his trademark dance at Vegas clubs. That means he's almost at the level of LMFAO 's Redfoo , who reportedly makes $75,000 every time he performs "Party Rock Anthem," and Paul "DJ Pauly D" DelVecchio , who rakes in 100 thousand bucks for a night on the 1s and 2s in Sin City.
So, "hey, sexy ladies," if you want to check the rapper out, according to the Post , he'll be performing at the Hard Rock Hotel & Casino's famed "Rehab" pool party on October 21.
Copyright 2012 ABC News Radio