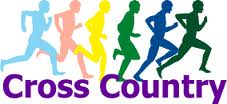 Chanli Mundy made history Tuesday with a fourth consecutive girls high school cross country sectional title at LaVern Gibson Championship Course, and Jackson Bertoli helped Terre Haute South's boys repeat as sectional champs.
Mundy, whose winning time was 19 minutes, 13.6 seconds on a windy afternoon, was accompanied throughout most her 5,000-meter race by senior classmate Jessi Conley, who finished in a personal course-best time of 19:33.7.
Mundy and the No. 7-ranked Patriots were without a couple key runners, but it was still a strong start to what they hope is a special postseason.
Bertoli began to show why he's a potential state title contender by the midway point, taking command on his way to a winning time of 16:31.6. He was followed closely by sophomore Spencer Danielson in second in 16:55.4. South's No. 7 runner was ninth-place Logan Hambrock at 17:42.3.
Individual qualifiers on the boys side are Ethan Sparks (10th) of Owen Valley, Dean Danner (12th) of North Central and Janzen Franklin of Linton. Luke Sweet led fifth-place Shakamak in 15th place. Parker Ames paced fourth-place Clay City in 22nd.
Individual qualifiers for the girls are Kelsey Wright (12th) of Clay City and Bailey Hayes (13th), a Rockville freshman.