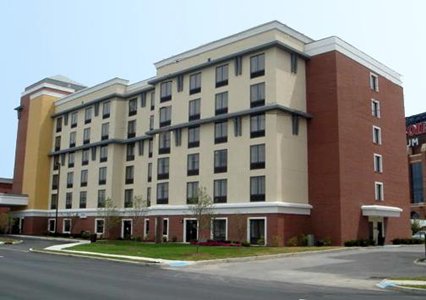 The Comfort Suites City Centre on the southwestern fringe of downtown Indianapolis that filed bankruptcy earlier this year could be handed back to its largest creditor. The owner of the Comfort Suites City Centre, Warsaw Hotel Partners LLC, is an affiliate of Dora Brothers Hospitality Corp.
Dora Brothers operates 18 hotels in Indiana including the Inn at DePauw in Greencastle as well at the Hilton Garden Inn, Holiday Inn Express and Candlewood Suites in Terre Haute.
Warsaw filed for 11 bankruptcy petition in February.
Court papers list assets of $6.8 million and liabilities of $12.1 million.