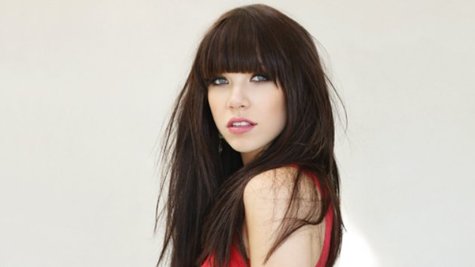 She'll be playing herself, but nonetheless, Carly Rae Jepsen will make her TV acting debut Monday night on the season premiere of the CW's 90210 . The show had previously used Carly's hit "Call Me Maybe" in last season's finale, before it became a nationwide obsession.
In the season premiere, Carly will perform her new single, "This Kiss," while serving as the music headliner for Adrianna's Las Vegas premiere. Unfortunately, things are interrupted when Adrianna, played by Jessica Lowndes , receives some devastating news about Dixon, played by Tristan Wilds .
But despite the TV exposure and her camera-friendly looks, right now, Carly doesn't count acting among her primary career goals. Right now, it's all about the music for her.
"I think what I want is is just my career, whatever that is, and to roll with the punches as they come," she tells ABC News Radio. "And try to make the most of -- not just success in this business -- but also happiness in it. And getting to maintain those relationships in my personal life, and at the same time, pursuing a great passion of mine."
When asked which established stars' careers she admires, though, Carly named two: a fellow Canadian, and a Rock and Roll Hall of Famer who she counts as her primary musical influence.
"The longevity that James Taylor has had is really something to look up to," Carly tells ABC News Radio. "But even the transformation that someone like Alanis Morissette has had is really cool, as well."
Carly is likely going to have to DVR her appearance on 90210 and watch it later, since Monday night, she's scheduled to open for Justin Bieber in Portland, Oregon.
Copyright 2012 ABC News Radio