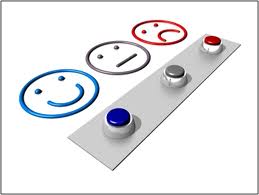 A new survey of Hoosier business owners shows that the economic outlook for Indiana isn't so great, with only one in seven optimistic for their own company and even fewer optimistic about the U.S. economy. The survey appears in the Indiana Business Journal and was conducted for Pittsburgh-based PNC Bank.
Among those small- and medium-sized businesses, only 52 percent plan to make capital investments over the next six months, that's down 12 points from six months ago.
Optimism appears to be lower in Indiana than the nation as a whole.
Only 14 percent of Hoosier business owners said they were optimistic about their own company's prospects during the next six months, compared with 23 percent nationally.
Experts say that the survey shows that Indiana unemployment could rise for another month or two and then to level out until the second quarter of 2013.
In August, the latest month for which figures are available, the unemployment rate in Indiana was 8.3 percent, with 260,000 people looking for work.
One in five Hoosier business owners expects to hire new workers in the next six months About one-third of Hoosier business owners think the Patient Protection & Affordable Care Act ( Obama care) will hold back their hiring over the next year.