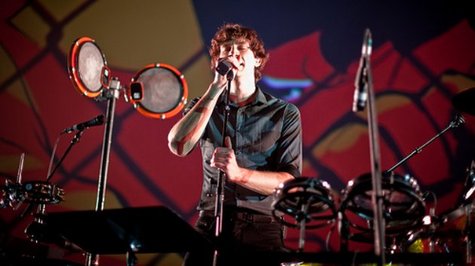 Gotye is just about the highest-profile Australian musician out there today, so it's no surprise that he's been nominated for a bunch of ARIA Awards , which are the Australian equivalent of the Grammys.
Gotye has picked up five nods : Best Male Artist and Best Australian Live Act, and Best Pop Release and Album of the Year for his disc Making Mirrors. As for the fifth, it was for Best Cover Art for Making Mirrors , and that award has already been presented. Gotye, born Wally De Backer , won it, along with his dad, Frank De Backer , since the cover of the album was based on a painting created by the elder de Backer.
According to Billboard.biz , Gotye's smash "Somebody that I Used to Know" has gone 10 times platinum in Australia, but because the certifications are different in that country, that means it's sold 700,000 copies. In the U.S., 10 times platinum would mean 10 million copies.
Gotye already has several ARIA awards on his shelf at home from last year, when "Somebody that I Used to Know" was named Single of the Year and he was named Best Male Artist.
The 2012 ARIA awards will be handed out November 29 in Sydney, Australia.
Copyright 2012 ABC News Radio