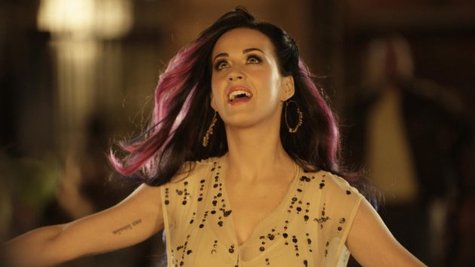 Despite being on a self-proclaimed break, Katy Perry has lined up a whole slew of performances at charity events in Los Angeles -- and now she's booked for one in New York City.
On Monday, Comedy Central announced that Katy will give what's being billed as a one-time only, special performance of her song "Firework," as part of the benefit Night of Too Many Stars: America Comes Together for Autism Programs . Though Katy will tape the event on October 13 at Manhattan's Beacon Theatre, it will not air until October 21 at 8 p.m. ET/PT on Comedy Central. The Daily Show 's Jon Stewart will host the event.
Other celebs who will join Billboard's Women of the Year for the event include Tina Fey and Tracy Morgan of 30 Rock , journalist and TV host Anderson Cooper , host Andy Cohen of Bravo's Watch What Happens Live , and Matthew Broderick . Triumph the Insult Comic Dog is also slated to appear.
As previously reported, Katy's L.A. performances include a fundraising gala for the Hammer Museum on October 6, a fundraiser on October 7 for President Obama , and the amfAR Inspiration Gala on October 11.
Since 2006, the Comedy Central event has raised more than nine million dollars for autism. For more information, check out Too Many Stars .
Copyright 2012 ABC News Radio