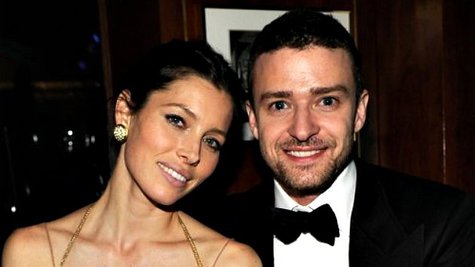 Justin Timberlake's marriage to Jessica Biel is expected to happen in the very near future, and Justin's former 'N SYNC bandmate Joey Fatone says that a wedding won't change anything between the two lovebirds.
Speaking to People magazine, Joey says, "Not much is going to change. He's a great dude, and he's very focused on what he does and everything else, and I'm sure this will bring out the best." Noting that Justin and Jessica have been together "a long time," Joey adds that marriage at this point is just "basically a piece of paper."
Asked what advice Joey, who's married with two kids, can offer Justin, he tells People, "Just enjoy life, because it goes by way too fast. Look, I have an 11-year-old and a 2-year-old, and that just shows how quickly it goes."
No word on whether Joey will receive an invitation to Justin's nuptials, but even if he does, he may not be able to attend: he's currently busy competing on ABC's Dancing with the Stars: All Stars .
Copyright 2012 ABC News Radio