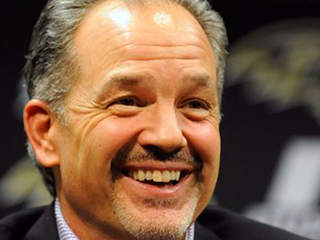 Indianapolis Colts head coach Chuck Pagano is in isolation at a local hospital for leukemia treatment.
Pagano was evaluated for bruising, which eventually uncovered the leukemia. His doctor spoke to the media at Pagano's request.
The ultimate goal is a full recovery for Pagano, but that in the next several weeks it will be a day-to-day situation with possibilities of complications. Pagano has acute promyelocytic leukemia, which is a cancer of the bone marrow. Pagano is otherwise very healthy.