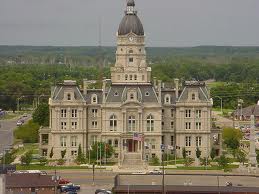 A change in policy by the Vigo County Commissioners means that new Vigo County employees will have to undergo criminal background checks and pre-employment drug testing.
The required tests would be effective Jan. 1.
On the drug test, applicants who refuse to complete the test, test positive or refuse to complete related documentation will not be hired.
The background checks will be confidential and be limited to elected officials and department heads on a need-to-know basis.