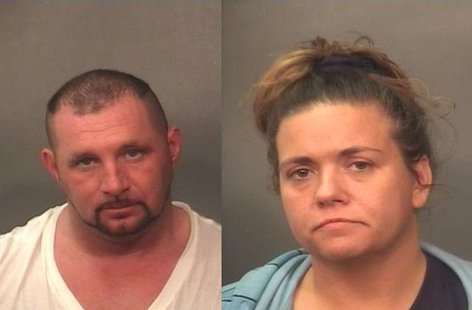 A Terre Haute couple accused of abusing their children appeared in court Wednesday afternoon to be formally charged.
Larry and Nikki Russell were arrested after their 17- year old son jumped from his bedroom window, and was found walking down U.S. 41 with no shoes on.
The teen told police he was looking for them because of what was going on at home.
Police say that their investigation shows that the children living in the home had been beaten, duct taped to their beds and were malnourished. The Russell's both are charged with six counts of neglect of a dependent and five counts of criminal confinement.
Nikki also faces two counts of battery by bodily waste and one count of battery resulting in serious bodily injury.
If convicted, the two could each face nearly 50 years in prison.
The Russell's will both be back in court next week, till then they stay in the Vigo County Jail on $100,000 bond.