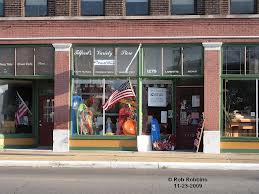 Funeral services will be held today for a man who was known to many as the "Mayor of Twelve Points". 87 year old Cecil Tilford, will be laid to rest in Rosedale.
He was the owner of Tilford's Variety on Lafayette Avenue since 1968 and served as the President of the Twelve Points Business Association for many years.
Tilford was also a U.S. Marine Corps veteran.