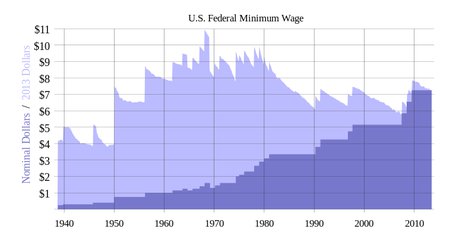 A new bill is in the works in Illinois that would raise minimum wage from $8.25 to $10.25 by 2015.
Supporters say it will help adults make ends meet, while opponents say it will hurt small businesses and teens.
The Illinois Policy Institute is claiming that 10,000 teens could find themselves out of work if it is passed.
Illinois already has the third highest minimum wage in the country.