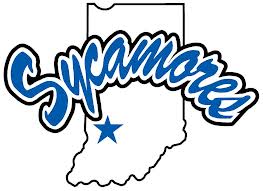 Lucas Eitel became the focus of attention Sunday at the Hulman Center scoring 25 points, 21 of those points came from beyond the arc.
Those seven three pointers were the most without a miss in a game in school history.
High Point led 32-30 at halftime but Indiana State shot 70 percent in the second half.
The Sycamores finished at 52 percent from the field and 67 percent (10 of 15) from behind the arc.
The Sycamores, with a 76-62 win, are on a four game winning streak since losing their season opener against UCLA.
Khristian Smith had 18 points and RJ Mahurin added 10 points off the bench.
The Sycamores will face New Mexico Saturday December 1st.
Tipoff @ 2:05 p.m. ET