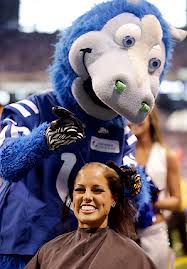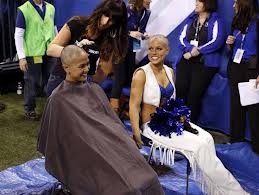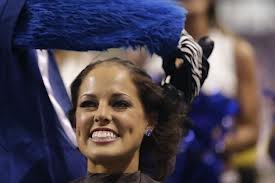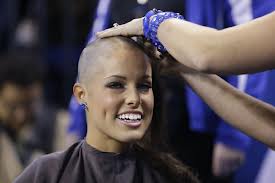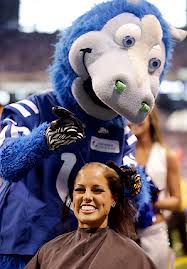 Two Indianapolis Colts cheerleaders, Megan and Crystal Ann, had their heads shaved by the team mascot after the third quarter of Sunday's game at Lucas Oil Stadium as part of a challenge to raise money for leukemia research.
The two pledged to have their heads shaved if they raised $10,000. They reached $22,670.50.
The Colts' mascot, Blue, challenged all of the team's cheerleaders via Twitter to do it, and Megan and Crystal Ann accepted. Both were brunettes with hair that draped past their shoulders, but they couldn't stop smiling Sunday as those locks dropped to the field. The money was raised through online donations and still is being accepted.