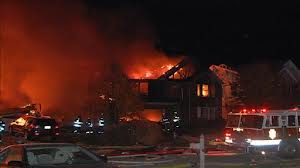 An explosion in Indianapolis that killed two people has turned into a homicide investigation.
Investigators are now asking for the public's help with any information about a white van seen in the subdivision.
Officials want to know who was inside.
There is a total of $11,000 in reward money for an arrest and conviction in the case.
Investigators haven't named any suspects and they haven't said anything more on the investigation.
Dion and Jennifer Longworth were killed in the blast, and their funeral was Monday.
The Longworth home was destroyed by explosion that occurred at the house next door.
No one was in that home at the time of the blast.