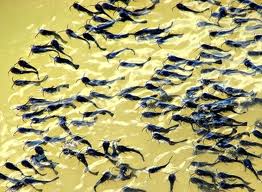 The Indiana DNR and Terre Haute's Federal Correctional Complex have a new partnership.
Under the new program, fish will be hatched at DNR facilities then transferred to the prison.
Inmates will raise the catfish, and when the fish are fully grown, they'll be used to stock 12 lakes in Indiana.
Around 5,000 baby catfish have been brought to the prison.
They'll be released next summer.