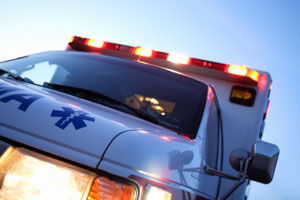 You may have noticed that there has been a trend when it comes to treating serious injuries here in the Wabash Valley.
It seems like every time there is a car wreck or other injury, those that are hurt go to a local hospital, like Union, where they are temporarily patched up and flown to Methodist or another Indianapolis hospital.
That could change if Union Hospital gets its way.
Currently, there are three trauma centers in Indianapolis, along with two each in Evansville and Fort Wayne, and one in South Bend. The State wants to develop a state-wide trauma system with a goal of locating all Hoosiers within 45 minutes of a trauma center.
To further that goal, Union wants to become a certified trauma center.
That would be good news for those that are injured as studies have shown that the more treatment that you can get in the first hour of an injury the better your chances are of survival.