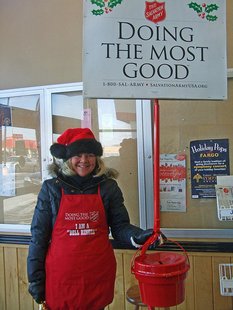 The holidays are here and it's time for the sound of ringing bells.
The Salvation Army held their red kettle kick off yesterday at the Honey Creek Mall.
Volunteers will be ringing bells outside of 19 local businesses.
The goal this year is 180-thousand dollars.
Captain Gordon Hoag says if everyone in Terre Haute donated three dollars their goal would be reached.
You can donate to the kettles or you could actually volunteer to be a bell ringer just contact the Salvation Army.
If you would like to volunteer you can call (812) 232- 4081.
You can also donate online at saterrehaute.org.