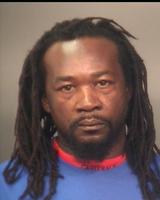 The estranged husband of a Terre Haute woman who was recently found dead near the Vigo Clay County line along SR 42 was in court yesterday to face more charges.
39 year old Allyson Elmi-Lewis died from blunt force trauma to the head. Enzert Lewis was already charged with invasion of privacy and now he being charged with domestic battery.
Officials say that Allyson and Enzert were living together for the past several months but they were not living together and there was a no contact order.