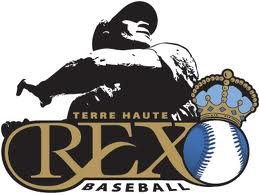 The Terre Haute Rex will have a new manager in 2013.
Brian Dorsett will step down next season and Assistant coach Ronnie Prettyman will take over.
Prettyman once served as a volunteer assistant coach for the Indiana State Sycamoresbaseball program.
Dorsett has been the only manager of the three-year-old Terre Haute Rex franchise. He has guided the Rex to the playoffs twice.
Dorsett was tied for Prospect League Manager of the Year in 2012.
A press conference is scheduled for today to introduce Prettyman as their new manager.