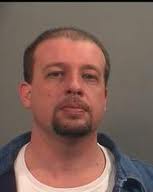 A former West Terre Haute Police chief could go to jail for 10-years on corruption charges.
Former West Terre Haute police Chief Mark Arnold has pled guilty to lying to a federal firearms dealer.
United States Attorney Joe Hogsett says that Mark Arnold purchased 26-guns from a federal firearms dealer in Danville, Illinois.
Police say that Arnold used public funds to buy the guns and allegedly he told the federal firearms dealer he was purchasing the guns for the police department.
But Arnold later admitted to the FBI the guns were resold.
Hogsett wouldn't say if any other officers were under investigation.
Sentencing will take place sometime after the first of the year.