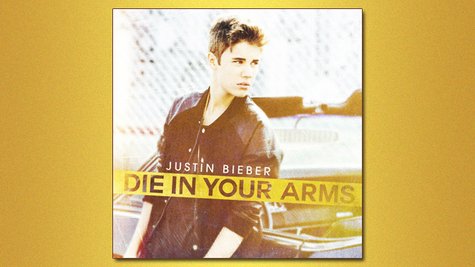 Justin Bieber is whetting fans' appetites for his new album, Believe , by releasing one new single from the disc each week leading up to its street date. Up first is "Die in Your Arms," which is available on iTunes right now. On June 5, fans will get "All Around the World," featuring Ludacris. You may recall that Luda was also featured on Justin's signature tune, "Baby."
On June 12, you'll be able to download the song "As Long as You Love Me," featuring Big Sean. And then, on June 19, the entire album will go on sale. But don't worry about having to pay for the same songs twice -- if you've downloaded all these singles by then, you'll be able to use iTunes' "Complete My Album" feature to just buy the tracks that you don't have yet.
Over the weekend, Justin tweeted about the album, "i hope when you guys hear # BELIEVE you finally understand how i feel about you. I appreciate and love you. this is about us. thank you."
Copyright 2012 ABC News Radio