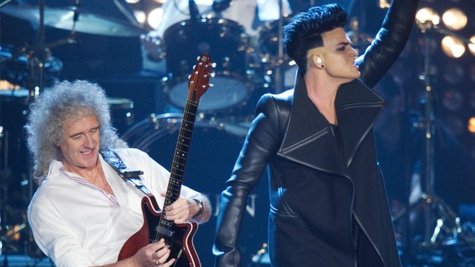 It's official: This year's UK edition of the Sonisphere Festival has been canceled. The event, which was scheduled for July 6-8 at Knebworth Park in Hertfordshire, England, was to have featured a second-day headlining set by Queen with former American Idol finalist Adam Lambert .
"It is with very heavy hearts and much regret that we announce the cancellation of Sonisphere Knebworth 2012," reads a statement on the festival's website. "Putting the festival together in what is proving to be a very challenging year was more difficult than we anticipated and we have spent the last few months fighting hard to keep Sonisphere in the calendar. Unfortunately, circumstances have dictated that we would be unable to run the festival to a standard that both the artists and that Sonisphere's audience would rightly expect."
Festival organizers say all ticket holders will receive a full refund from their ticket agents. The Sonisphere UK lineup also was to have included a July 6 headlining performance by Kiss , as well as appearances by many other major hard-rock acts.
Queen's Brian May and Roger Taylor also issued a statement about the cancellation. "We are disappointed to hear of the cancellation of the Sonisphere Festivals as we were very much looking forward to performing with Adam Lambert and particularly as the venue was Knebworth, our last stand with [the late] Freddie [ Mercury ]," lamented the rockers. "We apologize for the disappointment to all those who were looking forward to seeing us. We are working to see if we can redress the situation at some other venue."
Queen and Lambert are still slated to play a June 30 concert in Moscow.
Copyright 2012 ABC News Radio