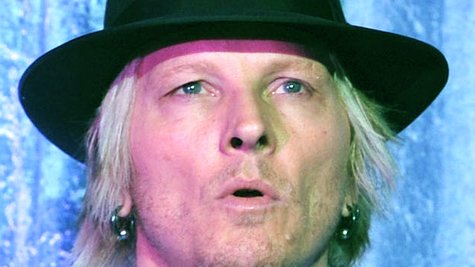 While each member of Guns N' Roses has different opinions on whether the band will put aside their differences and perform at the Rock and Roll Hall of Fame induction ceremony, drummer Matt Sorum is staying positive.
"We're all sitting at the same table, so it should be cool," Sorum tells Billboard.com . "After we get a little bit of food in us, hopefully someone will get up and want to play, but I don't know. I'm not the guy to ask. I just hope it works out."
Sorum added that he's excited to be inducted into the Hall of Fame. "I feel great about it," says the drummer. "I'm glad I made the cut. I don't know who that secret society is that votes you into the Rock and Roll Hall of Fame, but I'm glad I have some friends in there, somehow. The original band got in and I got in and [keyboardist] Dizzy Reed and that's it, seven of us. It'll be a great night."
We'll have to wait to see what goes down between the band members when the Rock Hall induction ceremony takes place on April 14 in Cleveland.
Copyright 2012 ABC News Radio