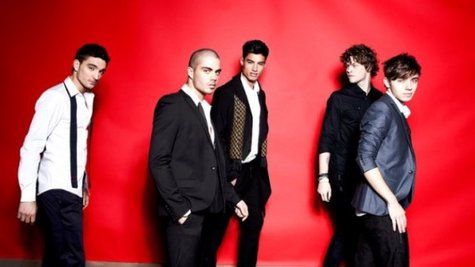 It's possible that either The Wanted are one of LAPD's "Most Wanted," or they're the perfect patsies for an upcoming episode of Ashton Kutcher 's Punk'd .
According to the British paper The Daily Mail , the British boy band was in Los Angeles filming a new video when they were approached for trespassing by cops -- who may or may not have been real. Video posted online of the "arrest" shows band members Max George , Siva Kaneswaran , Jay McGuiness , Tom Parker and Nathan Sykes sitting curbside while being detained by the "cops." The Mail reports that the whole thing was a setup for an upcoming episode of Punk'd, which relaunches March 29 on MTV, and that Jay may have been in on the prank.
Adding fuel to the rumor is the fact that The Wanted are managed by Justin Bieber 's manager, Scooter Braun , and Justin is connected with the show; he appears in the first episode, pulling a prank on Taylor Swift .
The Wanted will release their U.S. debut album April 24.
Copyright 2012 ABC News Radio