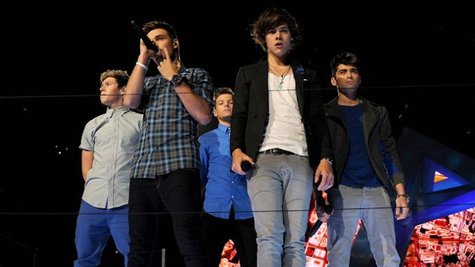 If you spent a lot of time checking Wikipedia this past year for the correct way to spell ' Niall Horan ,' you weren't alone. One Direction 's entry was among the most-visited English language pages on Wikipedia in 2012, according to a list complied by Swedish software engineer Johan Gunnarsson .
According to the list, the most-visited English language Wikipedia page was the one for Facebook, followed by the page about Wikipedia itself. That may be the result of confused searchers landing on these pages rather than the sites themselves, however. The page for "Deaths in 2012" was next, and One Direction came in fourth. The British boy band also made the top ten among the most-read Spanish, French, Portuguese, Italian, Swedish and Danish-language Wikipedia articles.
In other One Direction news, OK! magazine reports that British ticket company Viagogo has named the group the most the most in-demand live act of 2012 in the U.K., topping both Coldplay and The Rolling Stones .
Copyright 2012 ABC News Radio