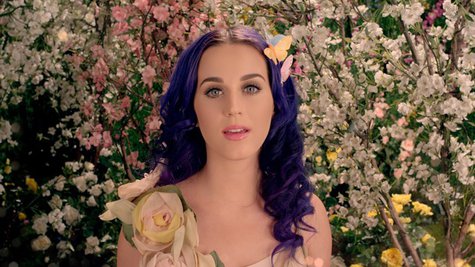 Thanks to its inclusion in her 3D concert movie Katy Perry: Part of Me , Katy Perry's song "Wide Awake" is on the list of songs eligible for an Oscar nomination in the category Best Original Song from a Motion Picture. And she says that were she to grab a nod for the song, it would be "a dream's dream."
In an email to USA Today , Katy writes that even though she has nine Grammy nominations under her belt, receiving a nod for an Academy Award would be a whole 'nother level for her. "It's like a dream's dream," she says. "When I was growing up and working on music, it was always a dream to win a Grammy, but Oscar was so far out of my dream sphere. This would be a nomination of a completely different caliber."
Katy says that an Oscar nod would be "more impressive than many other ones I've had," because it's outside of her "playing field." She adds that it would be "an honor" to be "recognized from a different angle."
Katy will find out January 10 if "Wide Awake" has made the cut for a nomination. As for winning the coveted trophy, Katy tells USA Today that if she did, she would "never let it leave my side," adding, "I'd take it on tour and take pictures of it with me around the world."
Copyright 2012 ABC News Radio