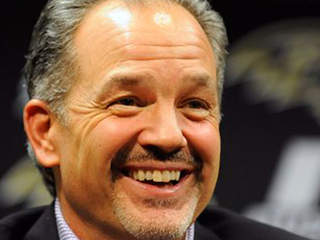 Indianapolis Colts Head Coach Chuck Pagano has been cleared to resume coaching whenever he is ready.
Pagano is expected to return to the team complex on Monday and should be on the sideline for the season finale against Houston on December 30th.
Coach Pagano has been out since the Colts September 23rd loss to Jacksonville, Indianapolis' only home loss.
The Colts are chasing history this Sunday. With a win, Interim coach Bruce Arians would tie an NFL record for victories after a midseason coaching change (nine) and the Colts would become the fourth team to go from two or fewer wins to 10 or more the following season.