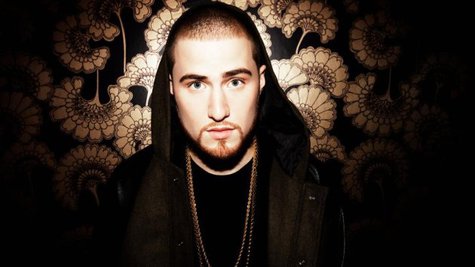 Working through grief and disbelief, Mike Posner wrote the song "Heaven" about Friday's mass killing of 26 people, mostly elementary school children, by a gunman in Newtown, Connecticut. On Saturday, the singer debuted "Heaven" on his Facebook page, along with a picture of a handwritten note addressed to the families of the slain.
"I hope this song will help just a tiny, tiny bit to ease the pain of your loss. Maybe this will make sense in heaven," Mike offers in his note.
Before the music begins, Mike opens "Heaven" with a spoken word dedication "to the families of the December 14 tragedy." The largely acoustic song's lyrics tell of his struggle to understand the tragedy and how it left so many people with tears and questions. Mike sings of his belief in the goodness of others: "I believe that there's a light/And I believe in more than things I can see, my love/And I know this isn't right."
As for the question of why, Mike offers, "Maybe this will make sense in heaven/And I'll understand why you're gone/Maybe this will make sense in heaven/'Cause right now it don't make sense at all."
Just as those lives were cut short too soon, so does Mike's song end with abrupt silence.
Copyright 2012 ABC News Radio