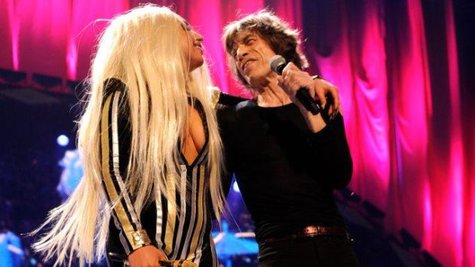 Lady Gaga is still on cloud nine after performing this past Saturday night with the Rolling Stones on the legendary rockers' star-studded pay-per-view special. Now she's raved on Twitter that singing "Gimme Shelter" with the band fulfilled one of her "life dreams."
She wrote , "I had a life dream to be transported in a time machine to 1973 NJ, beer + badboys. Someone heal me it happened + then I sang with the Stones." She added, referring to Rolling Stones guitarist Ron Wood , "When Ron Wood gave me his pick and said I really love that song about you[r] Hair, is that not every girls dream? Get me my AquaNet."
Gaga also attempted to post a video of her performance from Saturday night, but the video was then taken down.
Copyright 2012 ABC News Radio