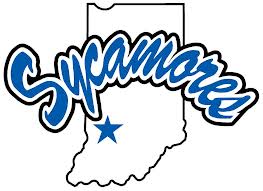 Indiana State Women played Tennessee Martin last night.
Sycamores get their 5th straight win as they beat IUPUI on the road 73-71.
Anna Munn finished with a career-high 25 points. Sophomore Rachael Mahan put up her fourthdouble-double of the season with 19 points and 10 rebounds.
The Lady Sycamores are now 7-2 overall.
The Indiana State Women host Chicago State December 18th.
Tipoff @ 7:05 p.m. ET.