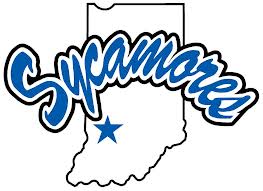 The Indiana State Sycamores were on the road Saturday against IUPUI.
Rebounding played a significant role in the Sycamores win as they out rebounded IUPUI 40-25.
The Sycamores shot 50 percent from the field including 6 of thirteen behind the arc.
Jake Odum and Manny Arop had 18 points a peace and the Sycamores won in Indianapolis 75-61.
Indiana State hosts Ole Miss Saturday December 22nd.
Tipoff @ 4 p.m. ET.