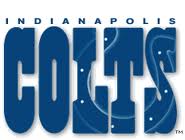 J.J. Watt and the Texans D made the day difficult for Andrew Luck who was sacked 5 times.
Indianapolis converted just once on third down and held to 272 total yards. The Colts lost29-17.
Andrew Luck finished 13 of 27 for 187 yards and 2 touchdowns.
Vick Ballard had a big day with 18 carries for 105 yards.
The Indianapolis Colts still have a good shot at the playoffs with only two games left in the season.
The Colts head to Kansas City next week to take on the Chiefs at Arrowhead Stadium Sunday December 23rd.
Tipoff @ 1 p.m. ET.