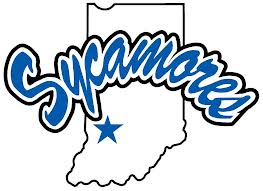 Two Indiana State Sycamore football players were honored nationally on Monday.
Junior Shakir Bell and Senior Johnny Towalid have been named to the FCS All-America team.
This is the second year in a row Bell has been honored.
Bell is the first Sycamore to win the honor consecutive years since Richard Harris in 2000 & 2001.
Bell finished as Indiana States leading rusher carrying the ball 269 times compiling 1,475 yards and 11 touchdowns while averaging 134.1 yards per game.
Towalid picked up his first honor this year. He set a new Indiana State record with three interceptions returned for touchdown. Towalid also set a single game record with two pick-6's in a game at No. 1 North Dakota State.