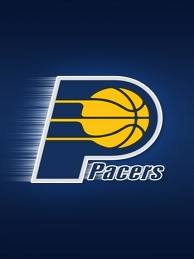 The Indiana Pacers hosted the Portland Trail Blazers last night.
Paul George put down 22 points and snagged 8 rebounds and the Pacers came out on top 99-92.
David West finished with a double double dropping 16 points with 10 rebounds while Ian Mahinmi helped Hibbert off the bench with 12 points.
The Pacers next game is at home against the Denver Nuggets on December 7th.
Tipoff @ 7 p.m. ET