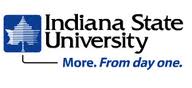 The State Budget Committee has approved spending $22 million to renovate another residence hall on the Indiana State University campus.
Mills Hall is part of the Sycamore Towers complex and will be the first phase of a multi-million dollar renovation of residence halls on the ISU campus. Sycamore Towers consists of four, 12-story residence halls that house around 1,600 students.
The renovation of Mills Hall is expected to begin next summer, with completion by fall 2014. The project will be financed through a combination of bonding and university residence hall reserves.