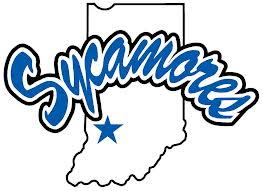 Kendall Williams scored a season-high 24 points and the New Mexico Lobos beat Indiana State 77-68 in overtime on Saturday.
The Sycamores fought back from a 19 point deficit in the second half but could not hold off the Lobos in Overtime.
Jake Odum led Indiana State with 25 points. Many Arop added 17 points and Dawon Cummingsscored 10.
Indiana State, before this matchup, had won four straight. It's only other loss this season came from UCLA in their season opener 86-59.
Indiana State will be on the road next as they head to IUPUI Saturday.
Tipoff @ 7:00 p.m. ET