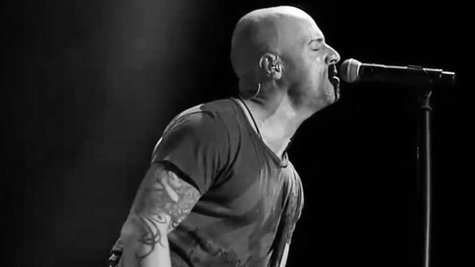 When Daughtry's current tour with 3 Doors Down stopped in New Jersey last week, the group left behind much more than happy fans: they also left behind a sizable donation to a local charity to help with rebuilding the area after Hurricane Sandy.

According to the Hollywood Reporter , Chris Daughtry and 3 Doors Down singer Brad Arnold presented a check for $15,000 to the New Jersey charity Hometown Heroes when they performed in Asbury Park, New Jersey. That area was among the hardest hit by the superstorm. The check officially came from The Better Life Foundation, the charity founded by 3 Doors Down. The band, who hail from Mississippi, can relate to what locals are experiencing, given their own experience with Hurricane Katrina.

According to the Hollywood Reporter, during the show, Chris Daughtry dedicated the song "We're Not Gonna Fall" to the audience, and told the crowd, "You are a community. You are New Jersey!"

After the show, Chris and Brad met with the charity's founder and executive director to talk about the charity's efforts.
Copyright 2012 ABC News Radio