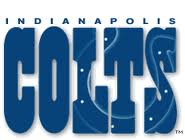 It was the last play and the Colts needed a touchdown. Andrew Luck dropped back, moved up in the pocket to avoid pressure and buy time for a receiver to get open, and tossed a shortpass to Donnie Avery and bingo, touchdown.
Andrew Luck made it look easy as he drove the Colts down the field on the final drive ending it with the game winning touchdown pass to Donnie Avery.
It seemed like the Colts were just barely hanging in the game throughout most of the game. Theyheld on enough and overcame 3 turnovers to beat the Detroit Lions 35-33.
Andrew Luck finished 24 of 54 with 391 yards passing, 4 touchdowns and 3 interceptions.
The Colts had a total of 87 yards rushing; Vick Ballard led the way with 41 yards on 9 carries and a touchdown.
Donnie Avery was the savior of the day with 5 catches for 91 yards and 2 touchdowns, one of which was the game winning score.
The Indianapolis Colts will take on the Tennessee Titans at Lucas Oil Stadium on Sunday December 9th.
Kickoff @ 1:00 p.m. ET