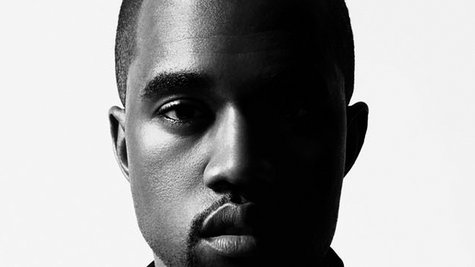 Just weeks after reaching a settlement over a Watch the Throne sample, AllHipHop.com reports that Kanye West is yet again the subject of a copyright lawsuit. This time, it's over music from 'Ye's 2006 mixtape Freshman Adjustment 2 .
Singer and songwriter Robert Poindexter filed his suit in the United States District Court of Southern New York late last month, according to AllHipHop. He claims in the suit that Kanye's song "Girls Girls Girls (Remix)" contains an illegal sample of the song "Trying Girls Out" by 1970s R&B group The Persuaders , best known for their song "Thin Line Between Love and Hate."
The suit claims that Kanye knew that the sample wasn't cleared because he'd used a cleared version of the music on Jay-Z's 2001 hit, "Girls Girls Girls."
"I have offered to resolve this matter out of court with Kanye West," Poindexter says. "But in response, he has refused to even discuss any 'out-of-court' resolutions whatsoever. Nor has he provided any evidence that he is demanding others to cease and desist from selling the illegal version." Poindexter seeks $500,000 in damages from Kanye.
Rolling Stone points out that it's unclear how much of a case Poindexter has, because Kanye's mixtape was never released commercially.
In other Kanye news, the rapper has been included in Chanel's recently-launched Little Black Jacket project, according to Vibe . Designers Karl Lagerfeld and Carine Roitfeld organized the campaign, inviting a wide range of personalities, including Kanye and Theophilus London , to don their own black jackets in photos that will appear in the upcoming book, The Little Black Jacket: Chanel's Classic Revisited . The pictures were shown at an exhibit in Japan and are also available online .
Copyright 2012 ABC News Radio