« back to Movies
All Is Lost
Release Date: Oct. 25, 2013
Genres: Action/Adventure
Cast: Robert Redford
Directors: J.C. Chandor
Official Site: http://www.allislostfilm.com/
Distributor: Lionsgate/Roadside Attractions
This film is a gripping, visceral and powerfully moving tribute to ingenuity and resilience. Deep into a solo voyage in the Indian Ocean, an unnamed man wakes to find his 39-foot yacht taking on water after a collision with a shipping container left floating on the high seas. With his navigation equipment and radio disabled, the man sails unknowingly into the path of a violent storm. Despite his success in patching the breached hull, his mariner's intuition, and a strength that belies his age, the man barely survives the tempest.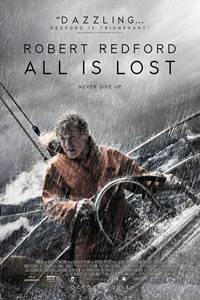 Show Times / Buy Tickets
There are no current showings for All Is Lost in this area.