« back to Movies
White Elephant (Elefante blanco)
Release Date: None
Genres: Drama
Cast: Martina Gusman, Ricardo Darín, Jérémie Renier
Directors: Pablo Trapero
Distributor: Strand Releasing
In the "Villa Virgin", a shantytown in the slums of Buenos Aires, Julian and Nicolas - two priests and long-standing friends - work tirelessly to help the local people. Nicolas joins Julian in overseeing the construction of a hospital following the failure of a project he was leading in which paramilitary forces assassinated members of the community. Deeply troubled by his actions, Nicolas finds solace in Luciana, a young, attractive atheist social worker.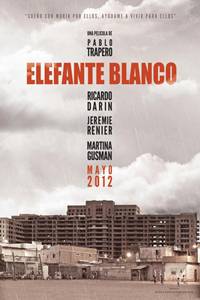 Show Times / Buy Tickets
There are no current showings for White Elephant (Elefante blanco) in this area.