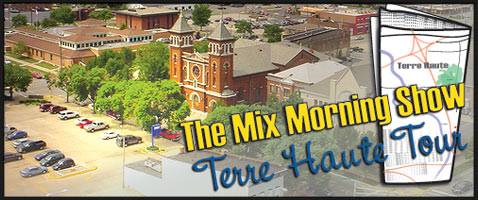 100.7 MIX-FM wants to give back to the community with our Terre Haute Tour!
If your group/organization is having an event, let us know!
Events must be submitted at least 3 weeks prior to the event. You must provide all details (e.g. activities, entertainment, etc.) concerning your event to be considered. If WMGI can support your event, you will be contacted within 5 days of your submission to set up the Terre Haute Tour stop.
WMGI reserves the right to review and refuse any announcement and is under no obligation to broadcast any information. WMGI assumes no liability for anything that may result from the information aired. WMGI also reserves the right to rewrite or edit your submission for clarity, accuracy and adherence to broadcast standards.